Prepare to Be Incredibly Jealous of KFC U.K.'s New Edible Cookie Coffee Cups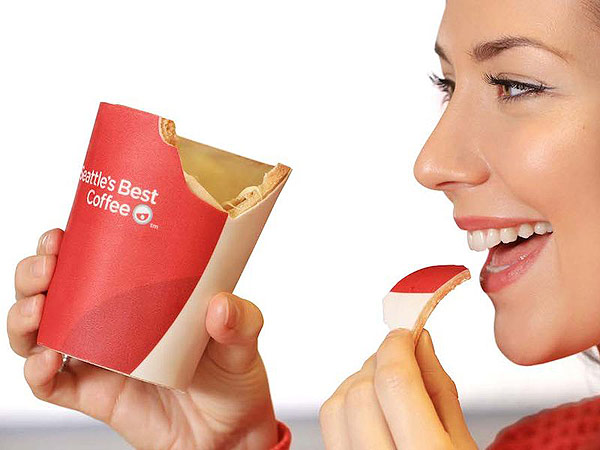 Courtesy KFC
The Brits just took coffee to
a whole new level
.
On Tuesday, KFC unveiled a completely edible cookie coffee cup in the U.K. Unlike
previous snackable cups
, this vessel is made from a special wafer-like biscuit that is wrapped in sugar paper and lined with a layer of heat-resistant white chocolate. So
the coffee stays hot
and the cup stays nice and crispy.
Because these so-called "Scoff-ee Cups" are being released in conjunction with KFC and Seattle's Best's partnership in the U.K., they're designed to look like the coffee company's red and white logo cups.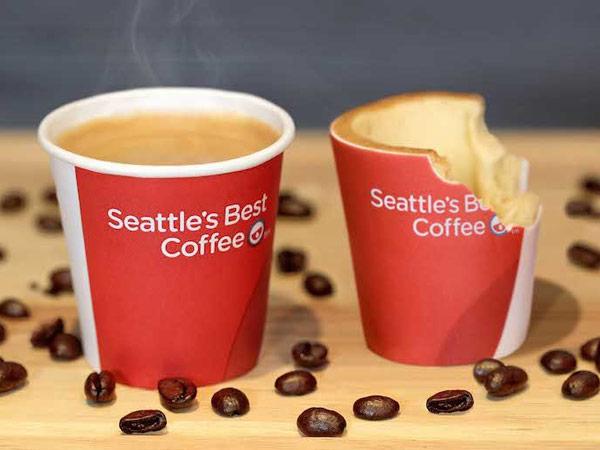 Courtesy KFC
The
cup-shaped cookies
were created by London-based food scientists the Robin Collective and are infused with different scents, Metro UK
reports
.
"We've infused different cups with a variety of ambient aromas including coconut sun cream, freshly cut grass and wild flowers," a spokesperson for The Robin Collective said. "These scents were used in our recipes as they have a natural ability to evoke the positive memories we associate with warm weather, sunshine and summer holidays. Things that make everyone smile."
The cups are still under development, but KFC plans to bring them to some U.K. stores this year. There are no U.S. plans at this time, which leaves us wondering yet again: Why do Brits
get all the good stuff
?
—Morgan Gibson