Toys Aimed at Teaching 3DPrinting to STEM Families
Shawn Wasserman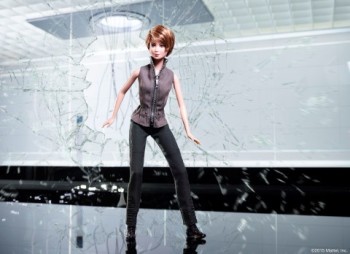 Divergent Tris Barbie doll. Image courtesy of
Mattel
and Business Wire.
STEM families will now be able to design their own Mattel toys using Autodesk 3D's Printing technology. Using a combination of digital games, physical toys and apps, kids will be able to customize and design toys. Once they are done designing, kids will be able to print out their toys via a 3D Printer. "We're constantly inspired by the passion and creativity we see among kids around the world," said Doug Wadleigh, Sr. VP at Mattel. "Technology is changing daily and by harnessing Mattel's expertise in play and Autodesk's expertise with creative apps and 3D printing, we're able to offer a new kind of 3D design experience, continuing the Mattel legacy of inspiring imagination and creativity."
The team up of these two giants will allow kids and fanboys/fangirls interested in STEM education to brush up on their design skills. The aim is to grow the maker community while promoting the creativity, customization and imagination of kids.
"Autodesk is dedicated to providing powerful, yet easy-to-use 3D design and 3D printing apps to unlock the creativity in everyone," said
Samir Hanna, VP at Autodesk
. "Partnering with an iconic brand like Mattel provides us with an opportunity to demonstrate how
Spark, our open 3D printing platform
, can help create amazing experiences that bridge the digital and physical worlds and push the boundaries of creative play."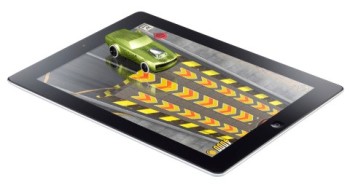 Apptivity Hot Wheels. Image courtesy of
Mattel
and Business Wire.
Many of the details around the partnership are still hush-hush, but what is known is the first app and 3DPrinting hub will be available around Q3 or Q4 of 2015. Will the partnership see a new family-sized 3DPrinter? Or will Mattel be re-packaging the Autodesk Spark? If a new printer is in the cards, this vague announcement doesn't leave much room for comparison to other family-sized 3DPrinting tools, such as
Tinkerine
,
Da Vinci Jr.
or
MakerBot
. If it is just a STEM initiative, I'm curious to see how it will compare to other maker movements like the
FabLab
.
It is clear, however, that this partnership will stand out in the area of licensing. Mattel owns the rights to everything that's cool, from Barbie to Hot Wheels to WWE to DC Comics to Disney. The potential to get STEM education to kids with these brands is practically endless. Let's just hope they do the right thing and target everyone. 3D Printers shouldn't be just "a boy's toy."